3D2N Full Board National Park (Taman Negara) Ex-KL
3D2N Full Board National Park (Taman Negara). It comes with 2 breakfast & 3 Lunch & 2 Dinner, 2 way transfers start from Kuala Lumpur, 2 nights included full accommodation and
activities
.
Depart from Lobby of the Mandarin Pacific Hotel, Kuala Lumpur on Daily routine.
National Park (Taman Negara) was established at the Titiwangsa Mountains, Malaysia, in 1938/1939 as the King George V National Park. It was renamed to Taman Negara after independence, which literally means "national park" in Malay. Taman Negara has a total area of 4,343 km2 and has a reputation as the world's oldest tropical rainforest, estimated to be more than 130 million years old.[1][2] Despite the reputation, the title of "oldest tropical rainforest" more accurately belongs to the Daintree Rainforest in Queensland, Australia, estimated to be between 135 million years old [3] and 180 million years old.[4]
Taman Negara encompasses three states, Pahang, Kelantan and Terengganu, each with its own legislation. The Taman Negara Enactment (Pahang) No. 2 of 1939 is enforced in the state of Pahang, the Taman Negara Enactment (Kelantan) No. 14 of 1938 in the state of Kelantan and the Taman Negara Enactment (Terengganu) No. 6 of 1939 in the state of Terengganu. The enactments have similar contents.
Taman Negara Pahang is the largest at 2,477 km2, followed by Taman Negara Kelantan at 1,043 km2 and Taman Negara Terengganu at 853 km2.
Canopy walkway
The park has been developed into a famous ecotourism destination in Malaysia. There are several geological and biological attractions in the park. Gunung Tahan is the highest point of the Malay Peninsula; climbers can use Kuala Tahan or Merapoh[5] as their departure point. Taman Negara is the home of some rare mammals, such as the Malayan tiger, crab-eating macaque, Malayan gaur (seladang) and Indian elephant. As well as birds such as the great argus, red junglefowl, and the rare Malayan peacock-pheasant are still found here in some numbers. Tahan River has been preserved to protect the Malaysian mahseer (ikan kelah in Malay), a type of game fish.
Others attractions found near Kuala Tahan (Park headquarters for Pahang) include a canopy walkway, Gua Telinga (cave system), Lata Berkoh (rapid). Visitors can enjoy the tropical rainforest, birdwatching or jungle trekking (e.g. Tenor Rentis) and the river views along the Tahan River.
All visitors to the park must get permits from the Department of Wildlife and National Parks.
Departure
Duration
Inclusive
Min Pax
Adult
08:30 am
3Days 2Nights

2 breakfast & 3 Lunch & 2 Dinner

and 2 nights stay

2
MYR 400.00


Note:
For this package
Please bring extra set of clothes to change.

Touch Light.

Rubber Slipper or River Sandals or Lace-Up Shoes.

Mosquito Repellent

Rain Coat or Swimming attire or t-shirt with shorts.

Personal Medication - if any

Straps to secure your glasses - if you wear glasses

Goggles - if you wear contact lenses

Plastic bags for your wet clothes


Some drinking water



Note

: Price already included 6% GST, for any booking tour check in / check out after 1 April 2015
Surcharge during 1 July - 15 Sept MYR 100.00 per room per night on Mutiara Taman Negara Resort all room type except A/C Hostel


Included

:
2 nights stay at Taman Negara

2 Breakfasts

2 way boat transfers Kuala Tembeling Jetty - Kuala Tahan

2 way bus transfers from Jerantut - Kuala Tembeling Jetty

Park Entry Permit and ticket

Friendly Nature tour guide and boat during the activities


Activities as per itinerary



Excluded:
Camera License MYR 5.00 per camera



Note

: For this package
Only additional MYR 65.00 per person per way for daily shuttle bus to one of the destination below:

Kuala Besut Jetty (Jetty to Perhentian Island)

Cameron Highland


Kota Bahru



Book Now or Further Enquiries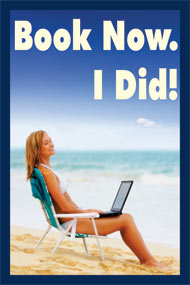 How to make a booking?
Fill in the Booking Enquirer From and Click the send button.
You will receive our availability confirmation by email.
We will send our sales quotation, once we received your confirmation to book.
To secure your booking, please pay either by cash transfer or cash deposit.
or
Contact us Directly through email or phone or visit us at our sales offices.
Kuala Lumpur Branch Office (Sales / Information Counter)
Address :
(Lobby of Hotel Mandarin Pacific, Chinatown)
No 2 - 8,Jalan Sultan, 5000 Kuala Lumpur
Operation hours : Monday - Sunday GMT+8 From 7:00 am to 10:00 pm
Phone No : +6 03 2072 0336
Fax No : +6 03 2072 4801
email : enquiry@taman-negara-nks.com or tamannegaranks@hotmail.com
Jerantut Head Office (Sales / Information Counter)
Address :
No.21 - 22, Jalan Besar, Bandar Laman, 27000 Jerantut, Pahang
Operation hours : Monday - Sunday GMT+8 From 7:30 am to 6:00 pm
Phone No : +6 09 266 4488 / 4499 (24hrs)
Fax No : +6 09 2664801
email : enquiry@taman-negara-nks.com or tamannegaranks@hotmail.com
For Urgent Case:
Call Mr. Melvin at +6016 980 3499 (24 hours stand-by)

Accommodation Types

Price per Person (Malaysian Ringgit - MYR (included 6% GST)

LOCAL VILLAGE




(All meals at floating restaurant)

4 - 8 SHARING




TWIN SHARING




SINGLE




Fan Hostel (Dorm 4 - 8 Sharing)




Common Bathroom

400.00

-

-

A/C Hostel (Dorm 4 - 8 Sharing)




Common Bathroom

420.00

-

-

A/C Room or Chalet

-

550.00

630.00
LOCAL VILLAGE RESORT




(Breakfast and Dinner at resort restaurant)

4 - 8 SHARING




TWIN SHARING




SINGLE




Fan Hostel (Dorm 4 - 8 Sharing)




Common Bathroom

430.00




-

-

A/C Room (Dorm 4 - 8 Sharing)




Common Bathroom

-

550.00




630.00




Standard Room

-

600.00




800.00




A/C Superior Room

-

650.00




850.00




A/C Deluxe Room / Chalet




-

700.00




900.00



MUTIARA TMN NEGARA RESORT




(Breakfast and Dinner at resort restaurant)

4 - 8 SHARING




TWIN SHARING




SINGLE




A/C Hostel (Dorm 4 - 8 Sharing)




Common Bathroom

600.00

-




-




A/C Chalet

-

950.00




1,450.00

A/C Chalet Suite

-

1,150.00




1,750.00



Tentative Itinerary

Note: Times are approximate and only a rough guide. The time spent will depend on the weather, water, waves, etc

Time
Tentatively Schedule Activities - Day 1
08:30 am
Register at NKS Counter, Hotel Mandarin Pacific, Chinatown, Kuala Lumpur
09:30 am
NKS Shuttle Coach departs to Jerantut - Gateway to National Park (Taman Negara)
11.30 am
Lunch at NKS Cafe at Jerantut,
Submission of Park Entry Permit Form
Collect Travel Voucher
01.30 pm
NKS Shuttle Coach Transfer to Kuala Tembeling Jetty and Boat transfer Taman Negara takes 3 hours.
05.00 pm
Welcome to National Park (Taman Negara) and check in as request.
07.30 pm
Dinner for Local Village would be in Floating Restaurant, as for Local Village Resort, it would be at Han Rainforest Resort and as for Mutiara Taman Negara Resort, it would be in Mutiara Taman Negara Resort

08.30 pm
Night Jungle Walk & Visit Tahan Hide - Bring touch light
| | |
| --- | --- |
| Time | Tentatively Schedule Activities - Day 2 |
| 08.00 am | Breakfast for Local Village would be in Floating Restaurant, as for Local Village Resort, it would be at Han Rainforest Resort and as for Mutiara Taman Negara Resort, it would be in Mutiara Taman Negara Resort. |
| 09.30 am | Proceed Canopy Walkway & Jungle Trekking |
| 01.00 pm | Lunch for Local Village would be in Floating Restaurant, as for Local Village Resort, it would be at Han Rainforest Resort and as for Mutiara Taman Negara Resort, it would be in Mutiara Taman Negara Resort. |
| 03.00 pm | Boat to Rapid Shooting toward Sg.Trenggan with 5 major rapids. |
| | Visit Orang asli Villages. Learn Some Survive Skill(s) and Get to know about Thier Culture & Life Style in the Jungle. |
| 07.30 pm | Dinner for Local Village would be in Floating Restaurant, as for Local Village Resort, it would be at Han Rainforest Resort and as for Mutiara Taman Negara Resort, it would be in Mutiara Taman Negara Resort. |
| 08.30 pm | Free at Your Own Leisure or Join Optional Tour - Night Safari rm 35.00 per person |
| | |
| --- | --- |
| Time | Tentatively Schedule Activities - Day 3 |
| 07.30 am | After Breakfast, Check Out Accommodation |
| 09.00 am | Boat Transfer from Kuala Tahan to Kuala Tembeling Jetty (3 hours) |
| 12.00 pm | Shuttle Coach transfer back to Jerantut Town, NKS Cafe. |
| 12.10 pm | Lunch at NKS Cafe. |
| 01.00 pm | NKS Shuttle Coach Transfer Back to Kuala Lumpur. |
| 04.00 pm | Estimate Time Arrival to NKS KL Sales Counter at Hotel Mandarin Pacific, Chinatown, Kuala Lumpur. Thank you and hope to see you again |
3D2N Full Board National Park (Taman Negara) Ex-KL
Brand: NKS
Product Code: 3D2N FB Full Board National Park (Taman Negara) Ex-KL
Reward Points: 100
Availability: In Stock
MYR400.00

Ex Tax: MYR400.00
Price in reward points: 400
This product has a minimum quantity of 2
Related Products
Tags: 3 days 2 Nights, Tour Packages, NKS, 3D2N, Full Board, National Park, Taman Negara, From Kuala Lumpur